Kidds started with humble beginnings when Martin Meehan started making cakes in the converted garage of the family home.
Just one year later in 1986, Kidd's Cakes and Bakery moved into commercial premises at 244 Cranford Street, where we stayed for a long 27 years.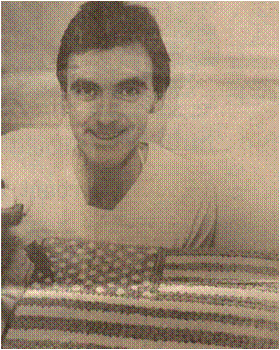 Martin Meehan on Opening Day 4 July 1986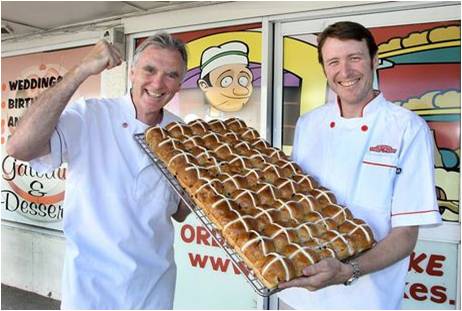 Martin & Chad with winning hot cross buns 2013
Our focus has always been: fabulous food and fantastic customer service.
We take pride in our achievements, and take pride in the talented teams who helped us win numerous awards for our baking and decorating.
We have won Gold twice in the Great NZ pie contest, along with many other medals in this throughout the years
We were judged to have the best Hot Cross Buns in NZ in 2013 and 2015
We were named New Zealand Bakery of the Year in 2010.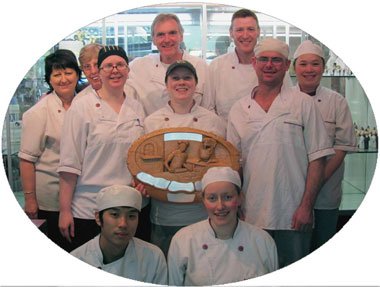 The winning bakery team - 2010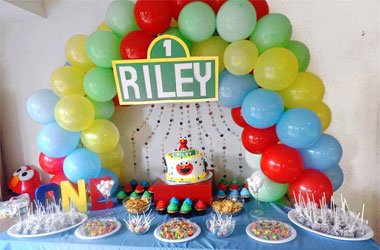 Our signature product is still our decorated cakes, having made around 120,000 over the last 30 years. Generations of families have celebrated their special occasions with a Kidd's decorated cake.
We opened our new cafe/bakery in January 2014, next door at 254 Cranford St. We may have grown in size and reputation, but we have always kept true to our original mission: to use only the best ingredients to produce high quality products and provide excellent customer service.
Call in and see us, we look forward to meeting you.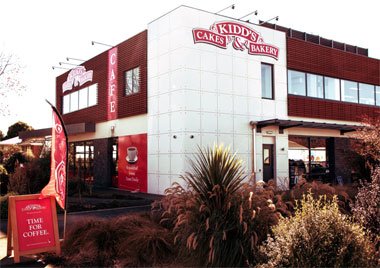 Get Your Cakes and Baked Goods at Kidd's!
Located at the heart of Christchurch, Kidd's Cakes and Bakery is open the entire week, including weekends, from 8 AM to 4 PM. Our accommodating staff is ready to assist you with your orders or if you simply want to relax and try out our appetising cafe menu.
Planning to order a cake but don't know where to start? Pick from any of our banana, carrot, black forest, or chocolate cakes. You can also choose your own design and flavours and we'll do our best to make it look and taste to your preference.
If you want something you can eat right away, our bakery/cafe has multiple options whether you're looking to satisfy your sweet tooth or to indulge in a protein boost that will get you through the day.
Cupcakes, cookies, desserts, as well as entrees, meat pies, salads, and sandwiches are all available for our hungry customers — made from locally-sourced ingredients and cooked fresh from our kitchen daily.
See you at Kidd's Cakes and Bakery!